Start New Service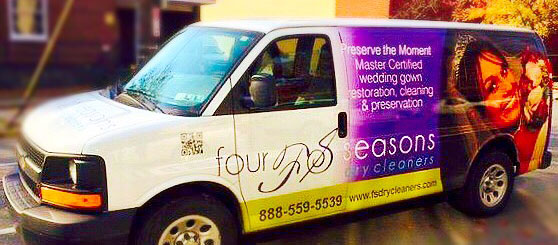 We are confident you will love the convenience of our home pick-up & delivery service, along with the careful attention your fine clothes will receive while in our care.
And Remember...Use as Little or as Much as You Like! * No Added Delivery Fees * No Contract * No Added Monthly Fee.


UPDATE!
All locations and delivery service are closed. Unfortunately, we are not able to return any clothing during this time. We are sorry for the inconvenience, but with respect to the decisions of our leadership to contain the spread of Covid-19; health and safety is our Number One Priority for everyone as well as our employees. Once we feel that we can safely resume operations we will reopen and take care of everyone better than ever! Please feel free to reach out to us with any questions or concerns 888-559-5539 ext. 10. Stay well and healthy.

Best regards,
Larry Savitz, President
https://www.fsdrycleaners.com
Step

Please select your delivery area below to begin:
Because you do not have a delivery bag yet, after signing up for new service please check your email for instructions on how to send in your first dry cleaning order. If you do not receive the response email within 10 minutes please call us at 1-888-559-5539.
PLEASE ATTACH ANY COUPON OR PROMOTION WHEN SENDING IN YOUR FIRST ORDER.
Not sure? Don't see your area? Call and ask!
1-888-559-5539
Please Note:
If you reside in a security locked building, our drivers must be able to access a common area to pick up and deliver your clothing. Email or Call 888-559-5539, extension 10, if you have any questions prior to signing up.
Pittsburgh's Premiere Dry Cleaning Delivery Service
Family Owned & Operated Since 1965