About Us
Four Seasons is certified in dry cleaning and stain removal. In fact, our second-generation owner graduated first in his class! Loyal employees, over 47 years of experience in the dry cleaning business and state-of-the-art equipment make Four Seasons Dry Cleaners the place to trust with your clothing.

These are just a few examples of the praise we receive from our customers. We are a long-time member of the International Fabricare Institute, an organization devoted to research and analysis of the garment industry and training in the care of fine clothing.
"If another cleaner hasn't been able to get it clean,
take it to Four Seasons."
Our Drivers
Our drivers have been with us for a minimum of five years, and customers find them pleasant, trustworthy and reliable.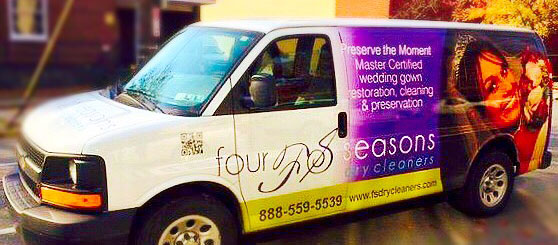 "What took two trips to the cleaners now takes two seconds at your front door!"
If delivery doesn't meet your needs,
please stop into one of our three store locations.
Squirrel Hill Store
1716 Murray Avenue
Next to the new Rite-Aid Building
Squirrel Hill, PA 15217

(412) 420-5075

Store Hours of operation
M-F 7:30-7:00
Sat. 9:00 am - 3:00 pm


Expert Tailoring on location




View Larger Map
Olympia Shopping Center Store
4313 Walnut Street
McKeesport, PA 15132

(412) 751-3122

Store Hours of operation
M-F 7:30-6:00
Sat. 9:00 am - 3:00 pm


View Larger Map
Pittsburgh's Premiere Dry Cleaning Delivery Service
Family Owned & Operated Since 1965