Leather, Suede's, Fur Cleaning & Repair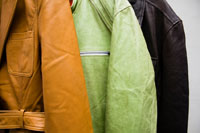 Four Seasons provides the utmost in care for all your suede, leathers and furs. All suede and leathers are expertly cleaned and refinished. Refinishing is a process whereby the natural oils and when necessary dyes are blended back into the skins to help restore the garment back to its original beauty. All furs are cleaned and then re-glazed to revitalize the fur. We provide a full repair service for leathers, suede's, and furs.
Please allow additional time for the cleaning and repairing of leather, suede's, and furs.
Leather Boot & Purse Cleaning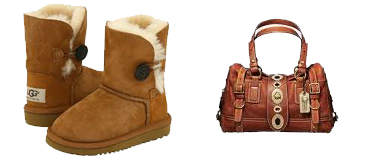 We now offer designer Ugg boot, and Coach purse cleaning and refinishing. Other non-designer brands and styles of leather & suede boots and purses can be cleaned as well. It's a great way to restore to a "like new" appearance your boots and purses; saving the cost of replacement. Our expert leather company will hand clean and refresh your favorite boots and purses. They do a remarkable job on all purses including designer and non-designer of all shapes and sizes.
Fur Cold Storage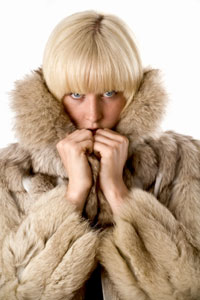 We specialize in the handling of fur cold storage. Your fur will be safely stored in a humidity climate controlled cold storage vault to prolong the life of your fur coat. The cost of fur storage which includes insurance, is calculated on the value of the coat. We can provide additional insurance for you, if needed. Please call us for an estimate.
Ask about our fur cleaning and storage special
.
* Please keep in mind when sending in items that additional time is required for: Involved Stain removal, Alterations, Household & Linens, Leather, Suede, Fur and Specialty garment cleaning. These items will be returned at a later date.
Pittsburgh's Premiere Dry Cleaning Delivery Service
Family Owned & Operated Since 1965